Events & Programs for Adults
Events & Programs for Adults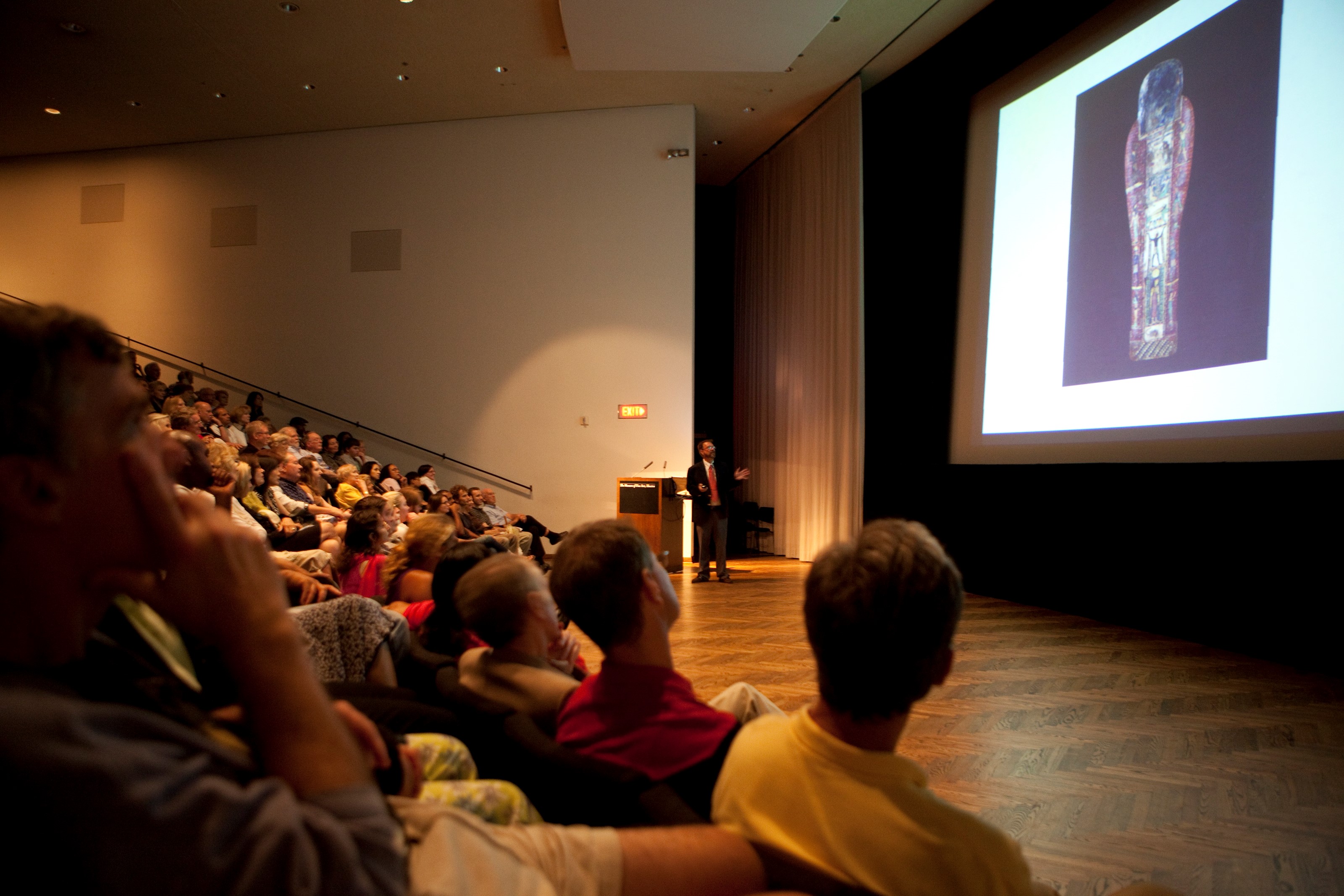 The Museum offers a wide range of lectures, concerts, readings, performances, symposia, films, and more in Brown Auditorium Theater, designed by renowned Bauhaus architect Ludwig Mies van der Rohe.
For many events, you may order tickets in advance. Pricing varies, and some programs are free. For specifics about each event, use the links below or visit mfah.org/calendar.

► Sign up for the Public Programs e-newsletter to receive announcements about programs for adults.
Questions? E-mail lectures@mfah.org
What It Means to Be American: Do We Still Know How to Be Good Citizens?
Tuesday, May 2, 7:30 p.m.
Moderated by Nancy Barnes, editor and executive vice president for news, Houston Chronicle
Panelists:
• Mickey Edwards, former U.S. congressman
• Jennifer Mercieca, historian of American political rhetoric, Texas A&M University
• Johann N. Neem, civil-society historian, Western Washington University, and author of "Creating a Nation of Joiners"
• Steven Petrow, columnist, Washington Post
Exclusive Tour "Colors of the Oasis: Central Asian Ikats"
Monday, May 15, 1:30 & 6:30 p.m.
• The 1:30 pm tour is led by Janet O'Brien, curatorial assistant, Art of the Islamic Worlds, and an integral part of the curatorial team which installed the exhibition
• The 6:30 pm tour is led by Aimée Froom, curator, Art of the Islamic Worlds
Watch Online
Watch recordings of the Shartle Symposium lectures on Degas: A New Vision!
View videos here.