Printmaking Workshop: Modern Mexican Design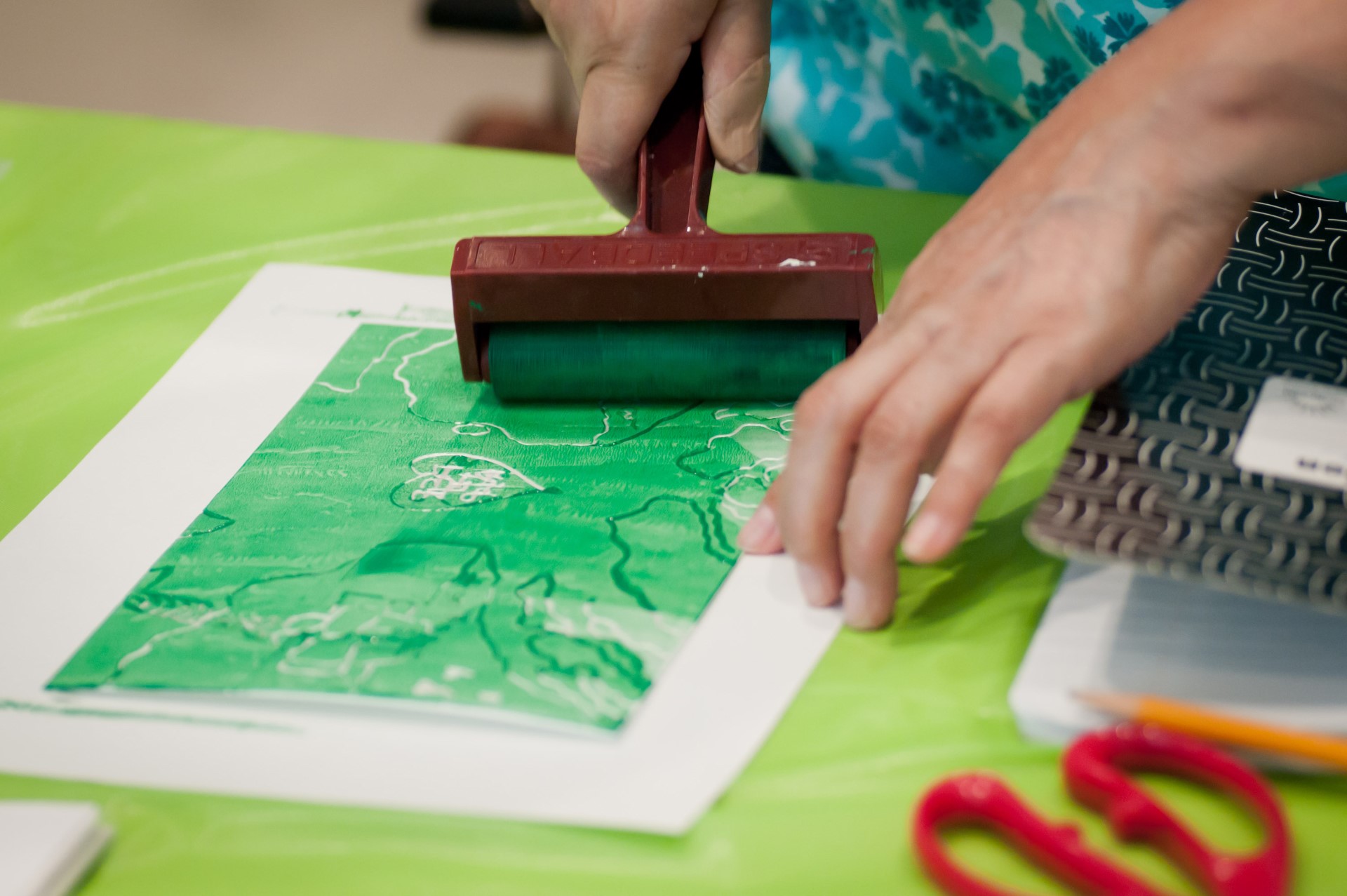 Inspired by the prints in the exhibition Paint the Revolution: Mexican Modernism, 1910–1950, this art-making program for adults includes a brief talk and a printmaking session in the studio!
After a chat about the prints and printmaking processes represented in the exhibition, Glassell School of Art instructor Elena Lopez-Poirot leads a demonstration of linoleum-block printing. Then, participants can roll up their sleeves to carve designs and create block prints like the ones on view in Paint the Revolution.
Tickets
• $30 Museum members
• $35 Nonmembers
Secure your spot in advance! Get tickets online, below. All materials are provided. Your ticket provides admission to the workshop only.

► Parking update: A new underground parking garage, located at 5101 Montrose, is now open. Learn more about changes to visitor parking and plan ahead for your visit.